Salute to Founder
" Universal interests shall be sought when seeking any interest "
The Entrepreneurial Paradigm, Mr. Ting Piao Chiao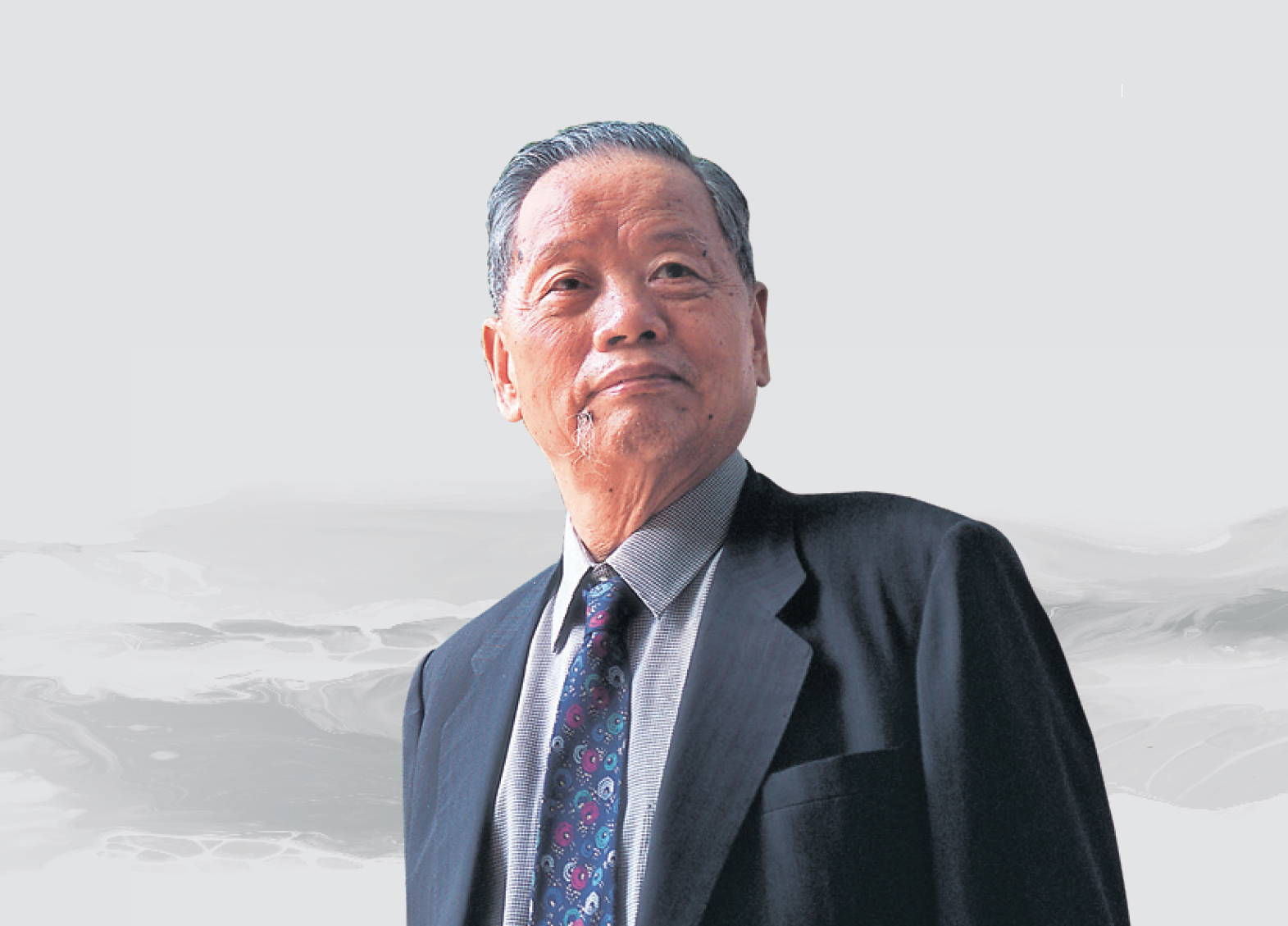 Mr. Ting Piao Chiao, the founder of Walsin Lihwa, is regarded as the soul of the company as his whole career is now considered an entrepreneurial paradigm during his lifetime.
Born in 1924 in an assiduous farm family in Jiangyin, a fertile township in Jiangsu Province, Mr. Chiao was an avid reader of Chinese classics and history when he was little but had to drop out of school because of illness when he was 12. When the 2nd Sino-Japanese War started, Mr. Chiao went to Shanghai to make a living as a factory apprentice. Witnessing the ups and downs of businesses in the colonial yet modern Shanghai, the young man started to think of running his own business someday. In chaos of the Chinese Civil War in 1948, Mr. Chiao was lucky enough to follow a cousin-in-law to Taiwan and joined the latter's power wire company as the starting point of his career in the power cable and wire industry. 1950 was a turning point of Mr. Chiao's career as he and his business partners raised funds to establish Pacific Electric Wire and Cable Company (PEWC). Hardships of trial and error in the early days of the new company gradually enabled facility expansion and technology cooperation with Japan to establish a niche in the industry.
After Walsin Lihwa was founded in 1966, Mr. Chiao had to take several concurrent jobs in including a managing director of the board of both Walsin Lihwa and PEWC in addition to vice president and plant director positions. Walsin Lihwa managed to grow step by step to conduct IPO in the face of many challenges including the 1st Oil Crisis. In the late 1970's along with the implementation of major infrastructure projects in Taiwan and Taiwan's gradual economic takeoff, Mr. Chiao led Walsin Lihwa to continue equipment and facility expansion as well as new product R&D for the company to become a leader in the power cable and wire industry in Taiwan, where the company has also been an important driver of modernization of Taiwan. Mr. Chiao's unique business insight into the promotion of employees' ownership of their companies has been unprecedented in the tech industry to help embody the principles of sustainable development and people-centered governance.
Stroke by sudden illness in 1977 amid his rapid business expansion, Mr. Chiao had to slow down and stand down, but his strong confidence and will power transformed the illness into another turning point for betterment of his career. After he recovered from illness, it has been a short while since Taiwanese people were allowed to go to Mainland China to visit their relatives there, and he set foot on his homeland for the first time after 44 years and had very mixed feelings. The opening up and reform of China had already been in progress at that time, and Mr. Chiao made up his mind to expedite his homeland development by establishing as many business sites as he could along the Yangtze River. In 2002, Mr. Chiao became chairman of the board of HannStar Board Corporation for expansion into laptop component and part production. HannStar Board Corporation was successful in plant establishment in Jiangyin, created many business opportunities there, and shortly became an industry bellwether. Regarding the economic and trade exchange across the Taiwan Strait, Mr. Chiao's vision for development in stability and mutual interests created by complementary strengths has become a management paradigm, i.e., combining Taiwan's business experiences and technologies with the markets and resources in Mainland China to synergize business development and shoulder corporate business responsibilities.
Encouraging himself that "universal interests shall be sought when seeking any interest," Mr. Chiao has enabled visionary business strategy development to deliver countrywide influence for the benefit of individuals and society.
Mr. Chiao's belief in bringing value to customers, recognizing diligent workers, creating and sharing profits with business communities, and providing better life to employees and their families accounts for his unwavering entrepreneurism imprinted in the memory of everyone at . Walsin Lihwa. Mr. Chiao shall be long remembered and illustrious for his goodwill as well as his legacy of co-prosperity with the environment and society.