Vision & Culture
.Our Vision
The pursuit of continuous growth by leveraging industry 4.0 advantages;
commitment to environmental protection, energy efficiency, R&D and innovation;
and devotion towards manufacturing as a service to become the most reliable and trustworthy business partner to our customers.
Committed to ongoing pursuit for excellence to enable innovation amid stable growth, Walsin Lihwa diligently engages in the R&D of basic materials and relevant technology applications to gradually implement smart manufacturing and manufacture process optimization, promote product upgrades, and grow the market of relevant industry applications. Moreover, Walsin Lihwa spares no effort in environmental protection to mitigate operating impacts on the environment by effective energy management, energy saving, carbon reduction, and pollutant emission control.
Walsin Lihwa's active presence at customers' production lines helps provide manufacture process advice, and the company works with customers to expedite new product development to strengthen market demand-driven R&D or product customization capabilities. Focusing on manufacture while expanding into the manufacturing service industry, Walsin Lihwa can create added value for customers and looks forward to becoming even more trustworthy to both customers and business partners.
.Corporate Culture
Business integrity and down-to-earth attitude in business; Pursuit of excellence with an emphasis on scientific approach and systematic thinking
Commitment to business integrity
Walsin Lihwa's corporate culture based on ethical management crystallizes in manufacture, internal control, and employee conduct to continue improving corporate governance and strengthening supply chain cooperation, so that the core values of the company can be better realized to enable sound business operations and create shared prosperity throughout the industry ecosystem.
Down-to-earth attitude toward business
Walsin Lihwa's down-to-earth attitude toward everything it does helps explore the nature of everything, identify the root causes of issues, and implement thorough solutions. Walsin Lihwa also expects its employees to keep seeking better ways of working and more streamlined processes on their individual jobs.
Pursuit for excellence
Since its inception in half a century ago, Walsin Lihwa has been endeavoring to improve and innovate industrial materials while focusing on its core businesses of power cables and wires, stainless steel, and commerce and real estate. Grasping industry trends from the very basics, Walsin Lihwa is able to accumulate growth momentum for both technological civilization and sustainable environment development to help contribute to the high quality of modern life.
Emphasis on scientific approaches
Walsin Lihwa emphasizes scientific approaches and the importance of technology utilization. All the jobs must be standardized, quantifiable, rationalized, substantiated, as well as methodologically, scientifically, and systematically done to attain the best results.
Company Profile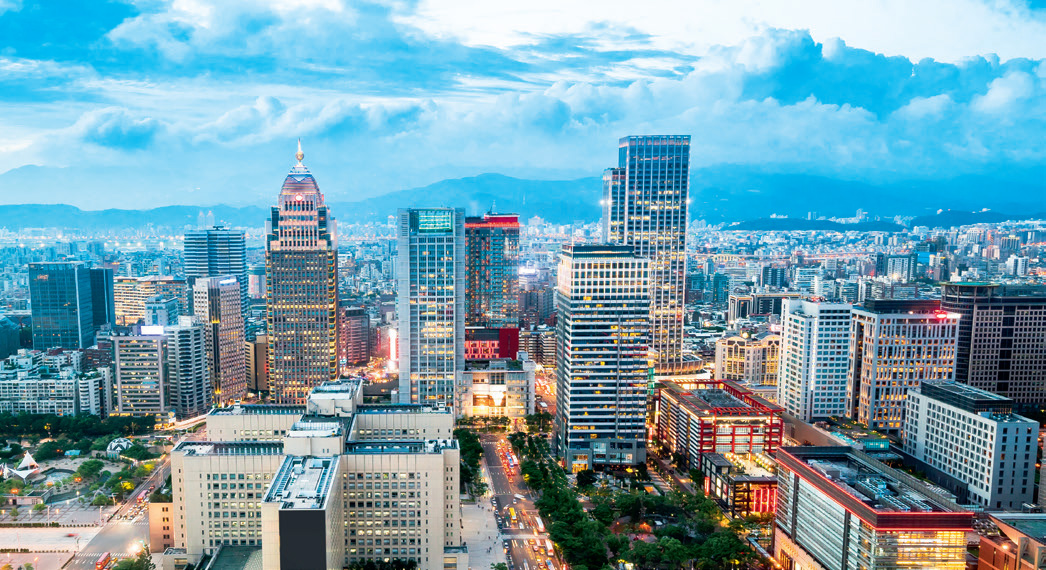 Walsin Lihwa Corporation, established in 1966, is not only the leading manufacturer of wire & cable, stainless steel, and resources business in the Greater China region but also a leading real estate developer across the Taiwan Strait.
Since 1972, Walsin Lihwa has been listed in the Taiwan Stock Exchange. With its copper wires, power and communication cables as well as stainless steel widely used in a range of infrastructure projects. Walsin Lihwa's 2022 consolidated revenue exceeds NT$180.4 billion, and the company has more than 10,000 employees.
Since the early 1990's, Walsin Lihwa has been aggressively pursuing growth, which focuses on Mainland China and now has more than 10 sites along the Yangtze River. Headquartered in Taipei, Taiwan, Walsin Lihwa has operational sites in Hsinchuang, Yangmei, Taichung, Yenshui, Kaohsiung, Shanghai, Jiangyin, Nanjing, Changshu, Dongguan, Yantai, Japan, Indonesia, Malaysia, U.S.A., Italy, and Sweden, enjoying readily available access to the massive local market.
Walsin Lihwa's comprehensive product lines of communication and power wire and cable have long made the company the leader of the power and telecommunications markets in Greater China. The stainless steel business manufactures billets and slabs, wire rods, straight bars, seamless pipes and tubes, and is a specialized manufacturer of stainless steel long products in Asia. The Resources Business Group is responsible for raw material procurement, price risk control, as well as production and sales of nickel pig iron to provide complete value-added service enabling industry value chain development. With its more than 40 years of experience in real estate development and management, Walsin Lihwa also engages in large-scale urban real estate service business in Mainland China.
Pursuing innovation amid steady growth and seeking diversification while remaining focused on its core businesses, Walsin Lihwa started expansion into the industry sectors of electronic components and parts, financial investment, optoelectronics, printed circuit boards, and semiconductors since the 1980's by establishing Winbond Electronics, HannStar Board, HannStar Display, and Walsin Technology. Therefore, Walsin Lihwa can benefit from sustaining growth momentum by leveraging the experience and achievements in advanced material and semiconductor development at these new ventures.
Focusing on its core businesses and committed to ongoing technology and workmanship improvement, Walsin Lihwa keeps strengthening its presence in the infrastructure market. Over the past few years, Walsin Lihwa has been endeavoring to perfect its R&D of basic materials and relevant technology applications, engaging in smart manufacture system development and manufacture process optimization, and expanding into the manufacturing service industry to promote product upgrades, grow the market of relevant industry applications, and enable innovation and growth through strategic foresight business development.
With its commitment to corporate social responsibility fulfillment, Walsin Lihwa does its best to help carry out the common social good and steadfastly promote environmental and social sustainability while strengthening operational effectiveness. Walsin Lihwa's corporate citizenship makes sustainability a core value of the company for the benefit of both the public and the company to help maximize its value for society.
Salute to Founder
" Universal interests shall be sought when seeking any interest "
The Entrepreneurial Paradigm, Mr. Ting Piao Chiao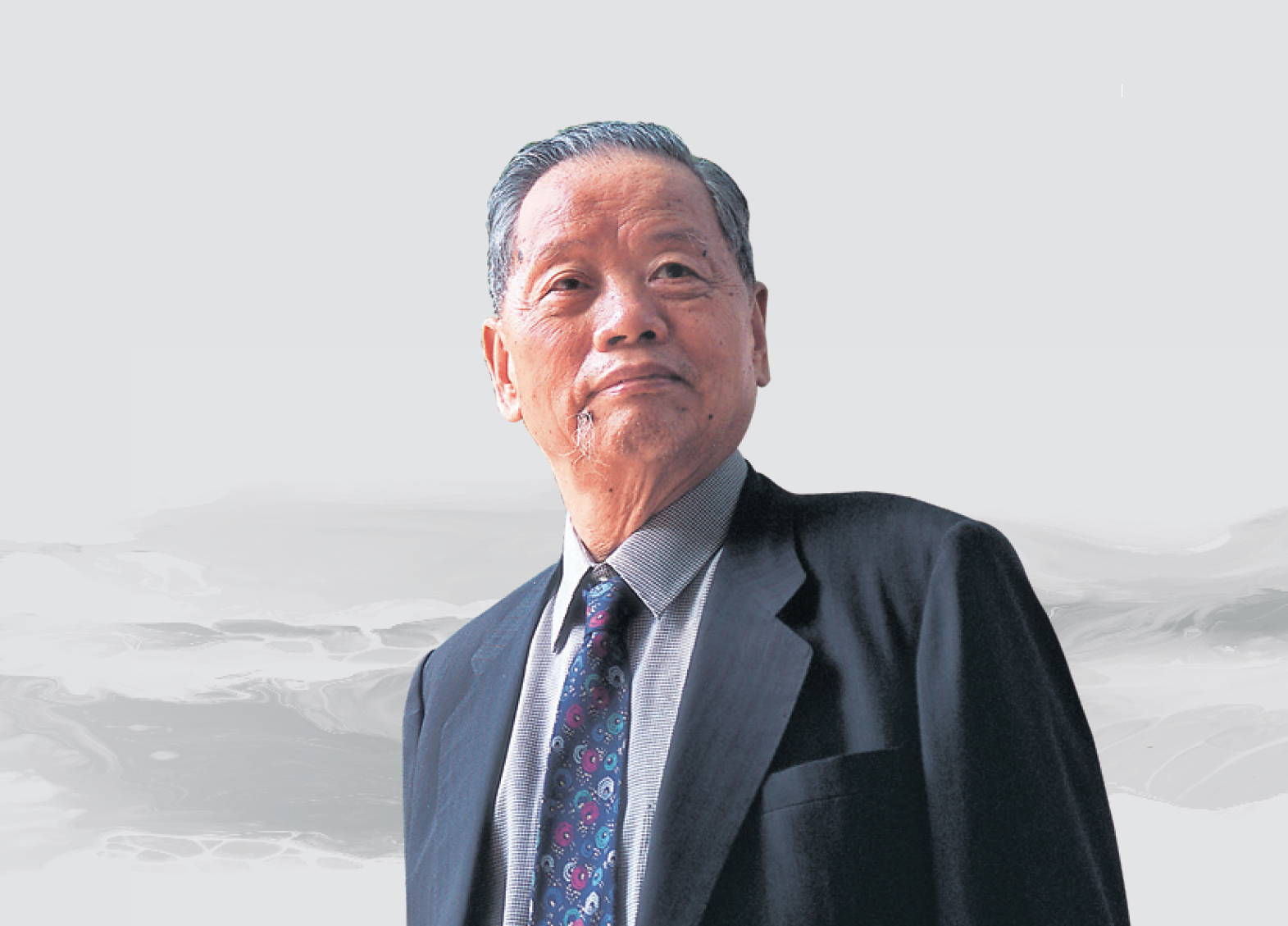 Mr. Ting Piao Chiao, the founder of Walsin Lihwa, is regarded as the soul of the company as his whole career is now considered an entrepreneurial paradigm during his lifetime.
Born in 1924 in an assiduous farm family in Jiangyin, a fertile township in Jiangsu Province, Mr. Chiao was an avid reader of Chinese classics and history when he was little but had to drop out of school because of illness when he was 12. When the 2nd Sino-Japanese War started, Mr. Chiao went to Shanghai to make a living as a factory apprentice. Witnessing the ups and downs of businesses in the colonial yet modern Shanghai, the young man started to think of running his own business someday. In chaos of the Chinese Civil War in 1948, Mr. Chiao was lucky enough to follow a cousin-in-law to Taiwan and joined the latter's power wire company as the starting point of his career in the power cable and wire industry. 1950 was a turning point of Mr. Chiao's career as he and his business partners raised funds to establish Pacific Electric Wire and Cable Company (PEWC). Hardships of trial and error in the early days of the new company gradually enabled facility expansion and technology cooperation with Japan to establish a niche in the industry.
After Walsin Lihwa was founded in 1966, Mr. Chiao had to take several concurrent jobs in including a managing director of the board of both Walsin Lihwa and PEWC in addition to vice president and plant director positions. Walsin Lihwa managed to grow step by step to conduct IPO in the face of many challenges including the 1st Oil Crisis. In the late 1970's along with the implementation of major infrastructure projects in Taiwan and Taiwan's gradual economic takeoff, Mr. Chiao led Walsin Lihwa to continue equipment and facility expansion as well as new product R&D for the company to become a leader in the power cable and wire industry in Taiwan, where the company has also been an important driver of modernization of Taiwan. Mr. Chiao's unique business insight into the promotion of employees' ownership of their companies has been unprecedented in the tech industry to help embody the principles of sustainable development and people-centered governance.
Stroke by sudden illness in 1977 amid his rapid business expansion, Mr. Chiao had to slow down and stand down, but his strong confidence and will power transformed the illness into another turning point for betterment of his career. After he recovered from illness, it has been a short while since Taiwanese people were allowed to go to Mainland China to visit their relatives there, and he set foot on his homeland for the first time after 44 years and had very mixed feelings. The opening up and reform of China had already been in progress at that time, and Mr. Chiao made up his mind to expedite his homeland development by establishing as many business sites as he could along the Yangtze River. In 2002, Mr. Chiao became chairman of the board of HannStar Board Corporation for expansion into laptop component and part production. HannStar Board Corporation was successful in plant establishment in Jiangyin, created many business opportunities there, and shortly became an industry bellwether. Regarding the economic and trade exchange across the Taiwan Strait, Mr. Chiao's vision for development in stability and mutual interests created by complementary strengths has become a management paradigm, i.e., combining Taiwan's business experiences and technologies with the markets and resources in Mainland China to synergize business development and shoulder corporate business responsibilities.
Encouraging himself that "universal interests shall be sought when seeking any interest," Mr. Chiao has enabled visionary business strategy development to deliver countrywide influence for the benefit of individuals and society.
Mr. Chiao's belief in bringing value to customers, recognizing diligent workers, creating and sharing profits with business communities, and providing better life to employees and their families accounts for his unwavering entrepreneurism imprinted in the memory of everyone at . Walsin Lihwa. Mr. Chiao shall be long remembered and illustrious for his goodwill as well as his legacy of co-prosperity with the environment and society.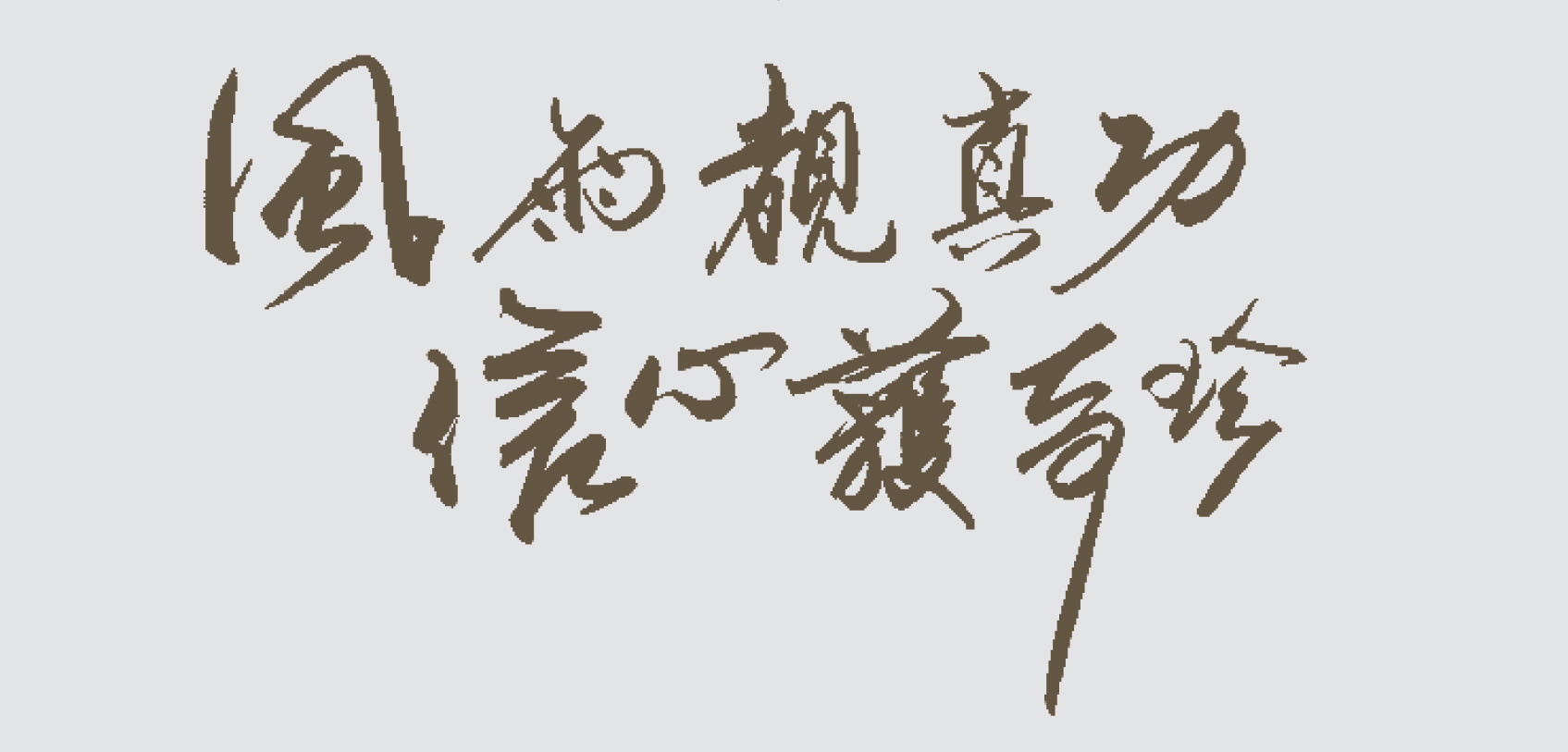 Foundation for Further Growth
Mr. Ting Piao Chiao, the founder of Walsin Lihwa, was born in 1924 in Jiangyin County, Jiangsu Province. The outbreak of the 2nd Sino-Japanese War during his teens made him drop out of school to seek refuge and stay alive away from home. In chaos of the Chinese Civil War, Mr. Chiao followed a cousin-in-law to Taiwan and they founded a power wire plant together. The plant was the starting point of Mr. Chiao's career in the power cable and wire industry.
In 1966, Mr. Chiao started to run his own power wire business in Hsinchuang and then founded Walsin Power Cable and Wire to lay a solid foundation for his career in the power cable and wire industry. 3 years later, Lihwa Power Cable and Wire was merged into Walsin Power Cable and Wire as the beginning of today's Walsin Lihwa.
Shortly after Walsin Lihwa became listed on the Taiwan Stock Exchange in 1972, its revenues multiplied year by year along with the commencement of Taiwan's 10 major infrastructure projects and the takeoff of Taiwan's economy to help lay a solid business foundation for the future.
1966

Walsin Wire & Cable Co., Ltd. established.

1969

Walsin Lihwa Wire & Cable Co., Ltd. formed by the merger of the Walsin and Lihwa companies.

1970

Formed technological partnerships with Western Electric in the U.S. and Fujikura in Japan and began production of plastic insulation telephone cable.

1972

Began production of EP rubber high-voltage cables.

Company's shares listed on the Taiwan Stock Exchange.

1977

Completed the Hsinchuang plant for SCR copper rod production, with annual manufacturing capacity of 50,000 metric tons of oxygen-free copper rods.

1982

Expanded SCR production facilities to increase annual manufacturing capacity to 100,000 metric tons of oxygen-free copper rods.
Diversification
In 1993, Walsin Lihwa established a stainless steel mill in Yenshui to mark its official entry into stainless steel production, which provided a new momentum to the growth of Walsin Lihwa.
Another significant decision was business expansion into Mainland China. Mr. Chiao, the chairman of the board back then, already foresaw the great business potential in Mainland China and resolutely set up a foothold in Shanghai for business expansion along the midstream and downstream of Yangtze River to commence market development throughout Mainland China.
In the meanwhile, Walsin Lihwa started to develop business presence in the tech industry by establishing Winbond Electronics, HaanStar Board, Passive System Alliance, and HaanStar Display to transform itself into a consortium encompassing electronic component, optoelectronics, printed circuit board, and semiconductor operations.
Walsin Lihwa has been pursuing corporate reengineering since 1998 to develop a business group management model. With the model implemented, business started to grow their individual businesses and strengthen business performance based on industry and market trends as well as their core competitiveness.
1987

Construction of the Yangmei plant completed.

Entered the semiconductor IC industry by investing in Winbond Electronics Corp. and Sumi-Pac Corp.

1991

Invested in PT. Walsin Lippo Industries in Indonesia to expand aluminum wire business into the Southeast Asian market.

1992

Company renamed Walsin Lihwa Corporation.

Electronics division merged with the acquired Wanbang Electronics to form the new Walsin Technology Corp.

Established plants in Shanghai and Jiangyin to produce power cables and steel cables, thus beginning a new chapter in China investment.

1993

Expanded into the stainless steel industry by forming Walsin Cartech Stainless Steel, a joint venture with Carpenter Technology Corp. in the U.S.

A power cable and wire plant was established in Wuhan to produce optical communication cables and wires.

1995

Formed Walsin (China) Investment Co., Ltd. and set up four operating locations in China's major cities, including Hangzhou, Shanghai and Nanjing, for the production of power cables, bare copper wires and fiber optic cables.

1997

Established stainless steel plants in Changshu and in Baihe, Shanghai, for the production and sale of seamless steel tubes and straight steel bars.

Formed HannStar Board Corp. to expand into the PCB industry.

1998

Acquired and incorporated the assets of Walsin Cartech into the Company.

Conducted enterprise reengineering and full implementation of the SAP enterprise resource management system.

Expanded into the TFT-LCD industry by forming HannStar Display Corp.

2000

Established the Dongguan plant for bare copper wire production.
Focus on Core Businesses
Construction of Walsin Centro in Nanjing commenced in 2010 for the development of an urban complex with a total floor area of 1 million square meters, and commerce and real estate therefore became another core business in addition to the existing basic material operations of the company to further drive business expansion in Mainland China and a new engine to drive another phase of growth at Walsin Lihwa.
The opening of One Mall in Nanjing in 2019 marked Walsin Lihwa's expansion into the mall industry.
2002

Expansion of Yenshui stainless steel plant was carried out to include slab steelmaking facilities.

2003

With Yenshui stainless steel plant beginning slab production, the Company expanded into the stainless steel plate market.

2005

Set up new plants in Nanjing, Changshu and Jiangyin to produce copper products as well as seamless steel pipes and steel wire products.

Shanghai and Hangzhou power cable plants completed expansion and increased production capacity; began mass production of 220kV EHV cables.

Expansion of Yenshui stainless steel plant to include slab steelmaking facilities was completed.

2006

New copper production plant in Nanjing completed, with annual production capacity of 250,000 metric tons. Total copper production increased from 400,000 to 650,000 metric tons.

Development of 500kV EHV cables for Hangzhou power plant was invested and received certification.

Company's consolidated revenue exceeded NT$100 billion.

2007

Expanded steel production capacity by acquiring stake in Yantai Huanghai Iron and Steel Co., Ltd.

Changshu stainless steel plant passed review by the National Nuclear Safety Administration and received certification for nuclear power plant sales.

Hangzhou power cable plant began expansion efforts and construction of the second VCV process tower and added high voltage cable production lines.

2008

Expansion of Yantai plant for stainless steel manufacturing process; added new stainless steel billet products.

Borrego Solar Systems was established in the US to provide solar power system integration service.

2009

Yantai stainless steel plant completed transformation of stainless steel manufacturing processes; stainless steel and high-grade alloy steel products were added.

Changshu plant's seamless steel tube production began Phase 2 expansion to increase production capacity.

Completion of the new A6 building in Xinyi Development Zone and the relocation of Walsin Lihwa headquarters.

2010

Nanjing Walsin Centro began construction in Nanjing's Hexi Newtown. A multi-purpose commercial center spanning one million square meters will be developed over several phases.

Partnered with Nanjing municipal government to create the Nanjing Taiwan Trade Mart, thus establishing a cross-Strait commercial trading platform.

2012

Construction of two office buildings in C1 land plot of Nanjing Walsin Centro completed and transferred to the Jiangsu Branch of the China Development Bank and the Nanjing Branch of China Guangfa Bank.

2013

Cold rolled steel coil production officially commenced at the Taichung Harbor stainless steel roll plant.

2014

First batch of residential buildings in C2 land plot in Nanjing Walsin Centro sold; phased development of D and AB land plots planned.

2015

The Corporate Social Responsibility Committee was established to continue further strengthening corporate governance and corporate social responsibility fulfillment to help expedite social progress and environmental protection.

2016

Walsin Lihwa Corporation marked its 50th anniversary.

2018

The phase 1 office buildings on the AB block and the phase 2 residential units on the D block at Walsin Centro in Nanjing were delivered.

2019

"ONE mall" in Nanjing Walsin Centro, Walsin Lihwa's signature work of art in the commercial estate field, commenced operation to become a new landmark in Nanjing.
New Business Development
The investment in PT Walsin Nickel Industrial Indonesia in 2020 for the production and sale of nickel pig iron further strengthens the Company's long-term competitiveness.
Based on its belief in business integrity and pursuit of excellence, Walsin Lihwa shall continue strengthening its core businesses based on a robust business foundation to invest in intelligent applications for relevant technologies, fulfill corporate social responsibilities, and optimize its sustainable development blueprint.
2020

Established Walsin Nickel Industrial Indonesia to engage in production and sales of nickel pig iron to stabilize its upstream material supply.

2021

Completion of nickel pig iron production line in Indonesia to provide a raw material for stainless steel production.

2022

Invested in Cogne Acciai Speciali in Italy for global stainless steel market development.

Invested in PT. Sunny Metal Industry for nickel matte development and expansion into the market of electric vehicle batteries.

Commenced a test run of steel rolling in Yantai for smart manufacturing development.

2023

Walsin Lihwa's acquisition of the UK-based Special Melted Products (SMP) expands its market into high-end applications of stainless steel, and the joint venture agreement signed with Danish cable manufacture NKT commences submarine cable business development, so that Walsin Lihwa can help move towards green economy.
Executives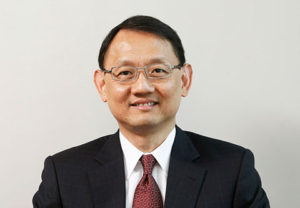 Mr. Yu-Lon Chiao, Chairman of Walsin Lihwa, joined Walsin Lihwa in 1983 as President. He became Chairman in 1996.
With a wealth of executive leadership experience, Mr. Chiao has steered numerous strategic initiatives, including ventures into stainless steel, resources, submarine cable, and renewable energy businesses.   Under his guidance, the company has propelled intelligent manufacturing, optimized operational efficiency, expanded production capacity and market reach. He has successfully pursued consistent growth by leveraging fast growing markets and geographical opportunities.
Key Education: BA in Business Administration, University of Washington
Work Experience: Vice Chairman, President, Walsin Lihwa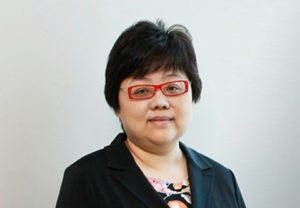 Ms. Patricia Chiao joined Walsin Lihwa in 1981. She had been the Deputy Manager of the Finance Division, Special Assistant to President. and Senior General Manager of the Purchasing Management Center and Financial Investment Management Center before she was promoted to Vice President in 2003. Ms. Chiao became President of the Copper Business Group in 2005, President of the Wire and Cable Business Group in 2010, and Vice Chairman of the Board in 2016.
With her years of experience in operation management and in-depth insight into industry trends, Ms. Chiao assists Chairman of the Board in sustainable development management. Over the past few years, she has been dedicating herself to corporate culture succession, friendly workplace promotion, and shared value development.
Work Experience: The Company's former assistant vice president of Investment Dept., assistant vice president of Financial Dept., head of Financial Investment Dept., assistant vice president of Commodity Center and Financial Investment Management Center, President of Insulated Wire & Cable BU.
Key Education: MBA at College of Notre Dame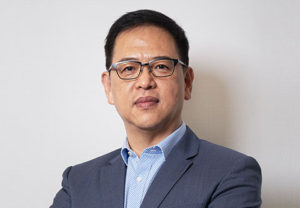 Joining Walsin Lihwa in 2007, Mr. Fred Pan has been the Director of the Accounting Division, Chief of Staff, as well as Vice President and Senior General Manager of the Commerce and Real Estate Business Unit. He became President in 2019 to assist Chairman in business strategy planning and implementation, and is responsible for collaboration platform development throughout the company, profitability at the Commerce and Real Estate Business Unit, long-term competitiveness enhancement, and company strategy implementation.
Mr. Pan is an MBA from Tulane University.
Work Experience: Former Deputy Chief of Accounting Div. of Namchow, Head of Accounting Div. of Royal Foods, Finance Chief of Marketing of Philips Taiwan Semiconductor, Finance Chief of Sales of Philips Asia Pacific Semiconductor; the Company's Accounting Division head, Chief of Staff and Vice President.
Key Education: MBA of US Tulane University
Responsible for supervising daily operation to help drive earning growth, assistance in ad hoc improvement projects, financing, financial planning, investment management, and risk management
Work Experience: Audit Team Leader of Deloitte Touche Tohmatsu Limited, Financial Assistant Vice President of Promisedland, Partner of GACPA, Partner of Tianyao United Accountants, the Company's Manager of Performance Analysis Dept. of Financial Service Center, Head of Financial Service Center, Deputy Chief of Financial Service Center, Head of Accounting Div., Head of Management Div., China. Executive vice president of Specialty Steel BG; Head of Yantai BU and Specialty Steel BU; Vice President and President of Commodity Business Group.
Key Education: Master of Accounting Graduate School, National Taiwan University
Responsible for profitability and long-term competitiveness of the Stainless Steel Business Group as well as company strategy implementation.
Work Experience: Chief Marketing Officer and also Manager of Purchasing Management Center, Walsin Lihwa; Vice President of Derivatives Trading, KGI Securities; Vice President of Securities Trading, CTBC Bank; Assistant Manager of Financial Transaction, Yuanta Securities; and Special Assistant to CEO, Chinatimes.com.Group
Key Education: Ph.D., Carnegie Mellon University, Pittsburgh, USA
Responsible for the insulated wire & cable business performance, long-term competitiveness enhancement, and implementation of corporate strategies.
Work Experience: Vice President of Power Cables and Wires, Director of Power Cables and Wires, Director of Hsinchuang Business Unit, Manager of Electrical Production and Communication Business, Manager of Communication Technology and Quality Assurance Technology, Assistant Manager of Optical Communication and Communication Technology
Key Education: Master of Electrical Engineering, Yuan Ze University
Responsible for profitability of the Resources Business Group to strengthen mid- and long-term competitiveness.
Experience: Project Director of President's Office, Head of Finance Division, and Vice President of Financial Management Center, Walsin Lihwa; Vice President of Accounting Department of Fubon Bank (China) Co., Ltd.; Head of Asset and Liability Management Department/Performance Management Department/Corporate Finance Department of Standard Chartered Bank, and Executive Vice President/Accounting Officer of Finance Division of Standard Chartered Bank
Education: MBA in Finance, New York University; MBA in Accounting, National Taiwan University; and Bachelor of Accounting, National Taiwan University
Responsible for board meetings, and corporate governance.
Work Experience: Vice President of Taiwan Cooperative Securities, Assistant Vice President of KGI Bank, and Assistant Vice President of China Development Financial Holdings
Key Education: Master of Accounting, Soochow University
Responsible for strategic planning for accounting, asset management, credit monitoring, and preparing financial statement matters.
Work Experience: Audit Team Leader, PwC Taiwan; Accounting staff, Accounting Manager, Walsin Lihwa
Key Education: California State Polytechnic University Pomona MBA
Subsidiaries & Affiliates
Winbond Electronics Corporation
Winbond Electronics Corporation was established in September 1987 and became listed on the Taiwan Stock Exchange in 1995. Winbond is headquartered in the Central Taiwan Science Park, where the company has a highly automated and intellectualized 12-inch wafer foundry.
Winbond is a specialty memory integrated circuit company, which provides its global clientele with total memory solutions from product design, R&D, and wafer fabrication to the marketing of brand name products, Winbond's major product lines include Code Storage Flash Memory, Specialty DRAM and Mobile DRAM. The company is the only one in Taiwan able to independently develop DRAM and FLASH products. Its advantages lie in technological autonomy and prudent capacity strategies, which enable a highly flexible production system and can create synergy from product mixes to meet customers' diverse demands while building the company's brand image. Winbond's products are used extensively in handheld devices, consumer electronics, and computer peripherals. The company also has a significant business presence in the product categories that have high entry thresholds requiring high quality such as automotive and industrial electronics.
Website: www.winbond.com.tw
Walsin Technology Corporation
Walsin Technology Corporation provides passive component solutions of reliable quality with its one-stop-shop product portfolio and worldwide rapid delivery platform. Incorporated in 1992, the company successfully went public in 10 years in 2001 through rapid growth by making good use of its industrial value chain for strategic alliancing while strengthening its core businesses. In 2020, the company had a capital of NT$4.858 billion, with 7,000 employees in Taiwan and overseas, 11 major manufacture sites in Japan, Mainland China, Malaysia, and Taiwan, and an international distributor and warehouse network to create added value for its international big-name customers. Its products include multi-layer integrated ceramic chips, chip resistors, radio frequency components, radio frequency antennas. disc capacitors, zinc oxide varistors, Inductors, protection components, and chip fuses, which amount to a significant market share that makes Walsin Technology Corporation the passive component leader in the Greater China region.
Website: www.passivecomponent.com
HannStar Board Corporation
Established in 1989 in Taiwan, HannStar Board has business presence in Japan, Jiangyin in Mainland China, Malaysia, and Taoyuan in Taiwan. The company primarily manufactures and sells printed circuit boards from double layers to 26 layers for servers, network communication products, laptop and notebook computers, monitors, game consoles, set-top boxes, industrial computers, and enterprise information systems.
Its monthly capacity of printed circuit boards exceeds 10 million square foot, one of the highest in the world, and its market share in laptop and notebook computers is the highest, i.e., out of every 3 laptop or notebook computers around the world, there is one whose printed circuit board is supplied by HannStar Board . HannStar Board went public on the Taiwan OTC market in February 2001 and became listed on the Taiwan Stock Exchange 2 years later (Code: 5469). Its capital in 2020 was NT5.25 billion.
Website: www.hannstarboard.com.tw
HannStar Display Corporation
Established in 1998 in Yangmei Township, Taoyuan County, HannStar Display produces TFT-LCDs primarily for laptop and notebook displays, desktop monitors, as well as networked appliances, audio/video devices, and even automotive electronics. Its capital in 2020 was NT$ 31.3 billion.
HannStar Display's 5.3rd generation LCD plant in the Southern Taiwan Science Park utilizes a highly advanced manufacturing process to make LCD panels of different sizes. The company also has a plant in Nanjing for the final stage of assembling of liquid crystal modules and production of LCD screens for vertical integration of industry resources to strengthen competitiveness. HannStar Display's capacitive touch panels are the best choice for computers, communications, and consumer electronics applications, and its capacity of touch sensors is the highest in the world.
Website: www.hannstar.com
Human Rights Policy
Walsin Lihwa complies with the local laws and regulations wherever the company has business presence to uphold employee human and legal rights in consistency with the Universal Declaration of Human Rights of the United Nations, the United Nations Global Compact, the International Labor Organization Convention, and other internationally recognized human rights conventions and standards to friendly, impartially, reasonably, and respectfully treat all its employees including official and temporary employees, migrant employees, interns, contracted workers, and even business partners.
Guiding principles are as follows:
• Healthy and Safe Work Environment Development
Develop a healthy and safe work environment while promptly providing first aid whenever necessary to help decrease health and safety hazards at work and occupational risks.
• Fair and Reasonable Compensation and Work Conditions
Effectively protect labor rights for the harmony of labor relations, which factors in the fairness of employment, compensation and fringe benefits, education and training, as well as assessment and promotion criteria while effectively responding to and addressing employee complaints to timely prevent employee rights from being compromised.
• Equal Employment Opportunities Without Discrimination
For the purpose of ensuring employees' equal opportunity in employment, employers are prohibited from discriminating against any employee on the basis of gender (including sexual orientation), race, class, age, marital status, language, thought, religion, political party, place of origin, place of birth, appearance, facial features, and disability.
• No Employment of Underaged Workers
Comply with the local labor laws and regulations wherever the company has business presence in consistency with the minimum age requirement for employment to refrain from employing underaged workers.
• No Forced Labor
Comply with relevant labor laws and regulations with due attention to employee attendance to work doing away with forced labor.
• Respect for Freedom of Association
Respect employees' basic human rights and, in particular, labor human rights such as organization of labor unions, and ensure harmonious labor relations by providing diverse communication channels.
• Privacy Protection and Harassment Prevention
Harassment Prevention: Conduct relevant regulatory compliance promotion for new recruits, including sexual harassment prevention, anti-discrimination, anti-harassment, working hour management, and the healthy and safe working environment that ensures humane treatment. Moreover, through the relevant announcements, employees can further understand that they also have the responsibility to avoid the abovementioned workplace violence when they are on duty.
Privacy Protection: In the event workplace violence, the company has set the grievance hotline and is committed to protecting employee privacy when they are reporting the case, thereby creating a friendly working environment.
• Employee Complaint System and Channel
The Company has set up various communication channels for employee to report problems such as the grievance hotline, grievance mailbox, employee information website, employee platform for discussion, and labor-management meetings.
• Assistance to Employees in Maintaining Physical and Psychological Wellbeing and Balance between Life and Work
Take care of employees' physical and psychological wellbeing by providing free health checks on a regular basis as well as health management lectures, employee family outings, massage relaxation, cultural, sports, and family day events for employees and their families, as well as employee associations and clubs to facilitate collegial interaction for their balance between life and work.
• Regular Review and Assessment of Human Rights Measures to Decrease Related Risks
Identify the risks associated with human rights and accordingly develop corresponding measures to effectively implement the Employee Human Rights Policy by policy effectiveness assessment on a regular basis to control and decrease such risks and perfect the protection of human rights related to different issues. Ensure effective implementation of the Employee Human Rights Policy at individual plant sites through contractual binding of suppliers and relevant requirements with sample checks by the Administration Division and Human Resources Division to ensure compliance with the Employee Human Rights Policy to safeguard employees' physical and psychological wellbeing.
• Education and Training
Conduct education and training on human rights protection through meetings with suppliers to ensure human rights protection at suppliers as well as Walsin Lihwa sites:
September 2022: 12 participants including the Shanghai Walsin as well as suppliers
October 2022: 12 participants including the Dogguan Walsin plants as well as suppliers