Walsin Lihwa and NKT conduct executed agreement ceremony
2023.03.29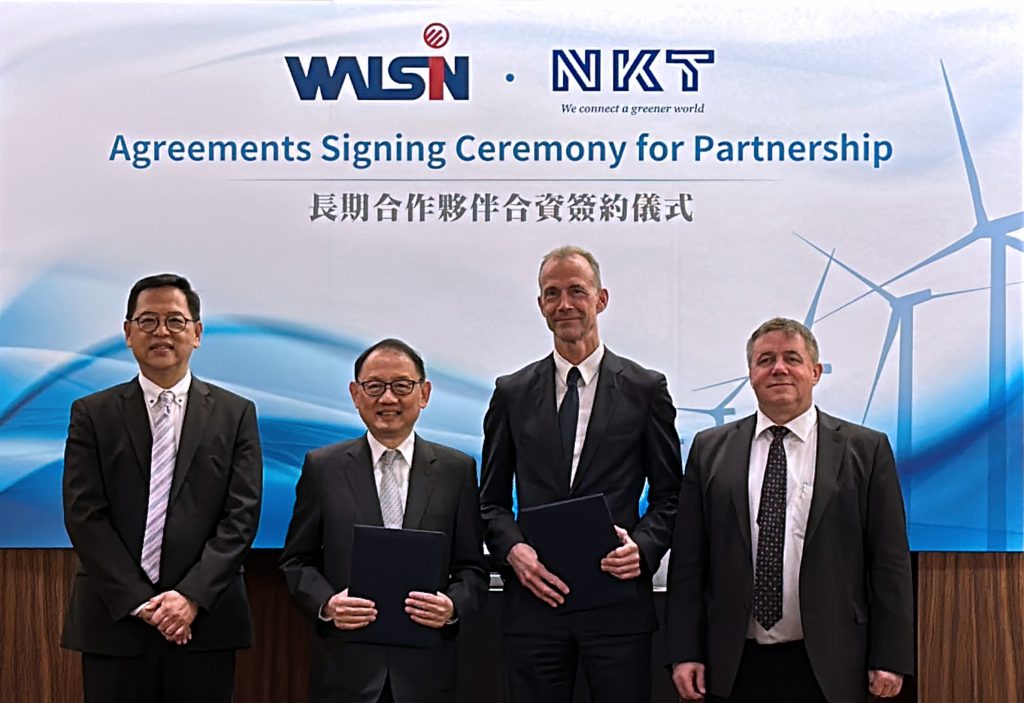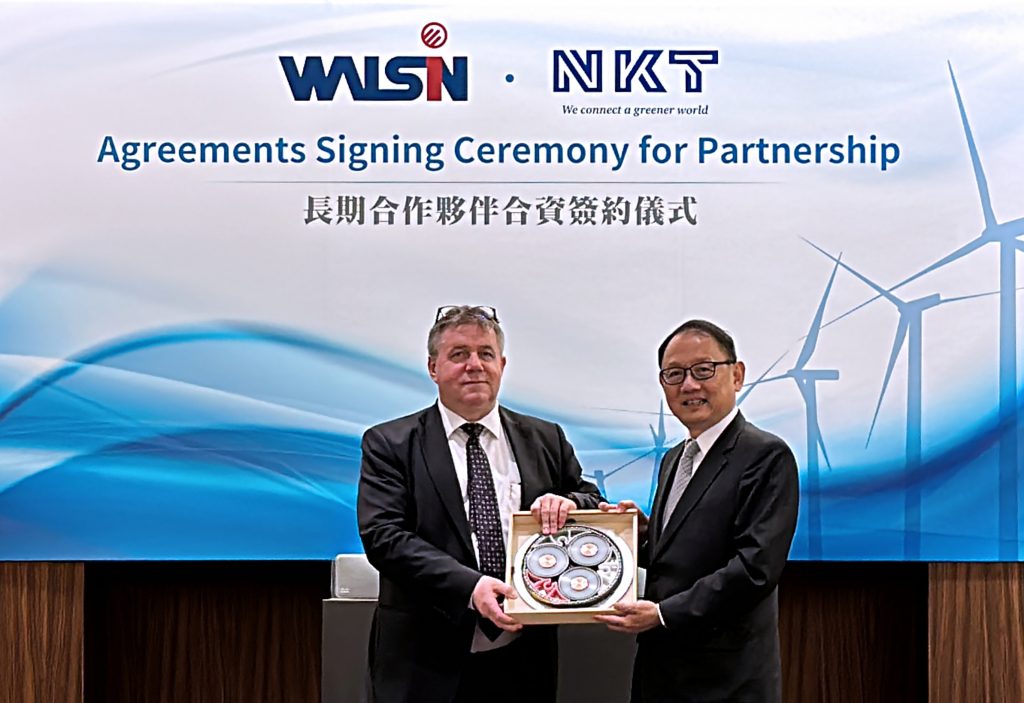 On March 29, 2023, Walsin Lihwa and NKT conducted an executive agreement executed exchange ceremony, marking the official start to a long-term partnership between both parties. The event was co-hosted by Yu-Lon Chiao, Chairman of Walsin Lihwa, and Jens Due Olsen, Chairman of NKT, and involved the exchange of the executed joint venture agreement, technology consultancy agreement, and technology license agreement, as announced on February 24, 2023. This collaboration provides Walsin Lihwa with access to specialized technology for designing, manufacturing & installing subsea cables, required for Walsin's new subsea cable plant in Kaohsiung. In addition to the agreement exchange ceremony, both parties will conduct further discussions on the collaboration, and visit the Kaohsiung site.
Walsin Lihwa's subsea cable plant, the first of its kind in Taiwan, is expected to commence trial runs by the end of 2025 and become fully operational in 2027. The plant marks a further step in Walsin's renewable energy strategy, and represent of another important milestone in the localization of Taiwan's offshore wind industry.
"Taiwan has abundant wind power resources. The business opportunities of wind power generation and submarine cables are very attractive," said Chairman Yu-Lon Chiao. "It's a great honor for us to work with NKT, a world-class submarine cable company renowned for its management, product, and technology excellence. This win-win cooperation between the two companies will accelerate Walsin Lihwa's submarine cable business development, allowing us to contribute significantly to Taiwan's green energy transition."
"I am pleased to visit Taiwan and meet our new partners. This joint venture is a long-term commitment between Walsin Lihwa and NKT, and we are excited to start the construction of the factory later this year. This partnership is an important first step for both of us to establish a presence and a platform for future growth in the region," said NKT President and CEO, Alexander Kara.